Conveyancing
Buying a house should be an exciting experience. Our objective is to make the conveyancing process as stress free as possible…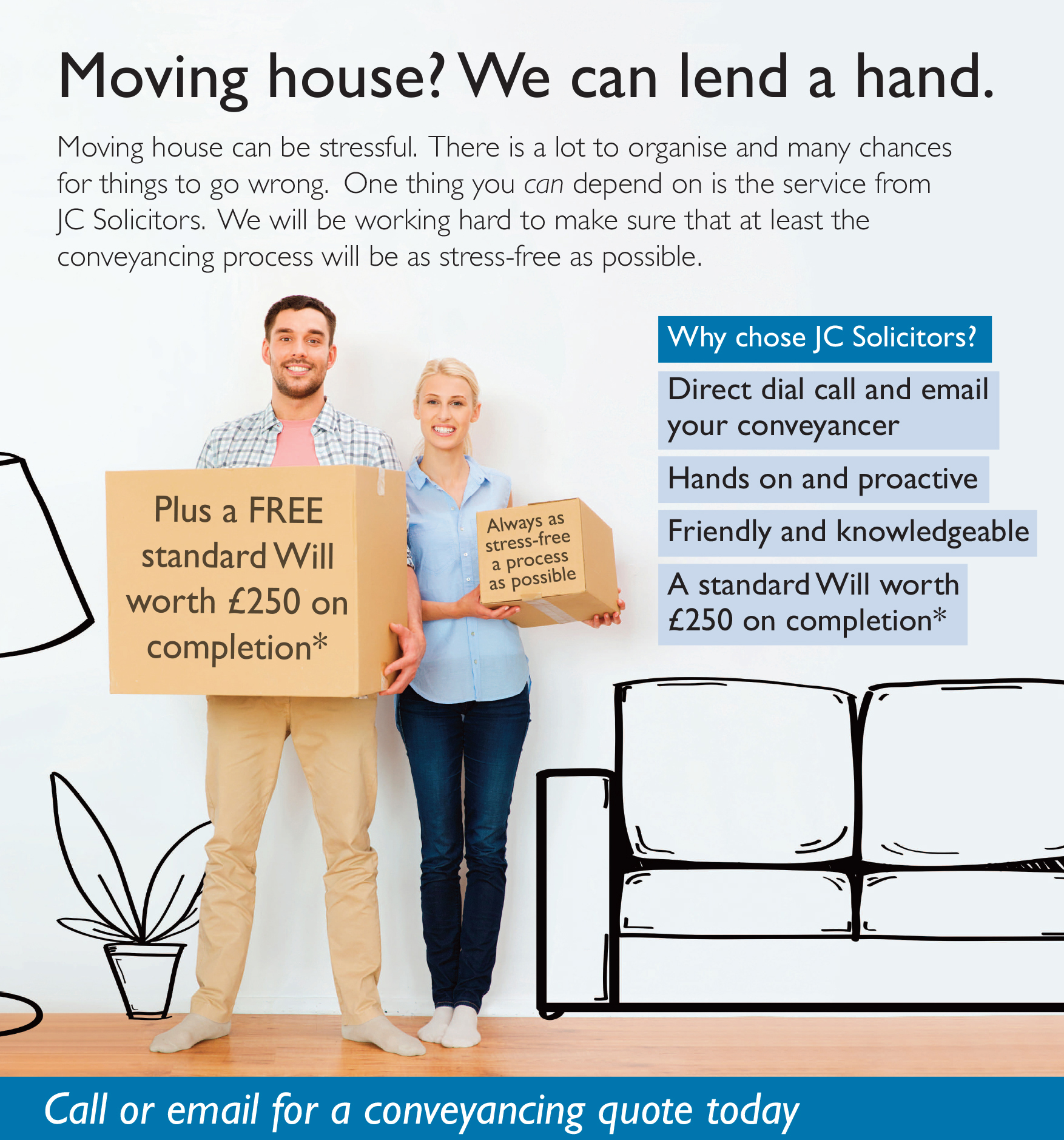 How we can help
When you're buying or selling a property the choice of solicitor to handle the conveyancing process can prevent what should be an exciting experience, from becoming a nightmare one.
Download the How To Sell guide
Moving house can be stressful, whether you are a first-time buyer or on your 8th or 9th move, JC Solicitors offer a pain-free, jargon-free service to ensure your transaction is completed as smoothly and efficiently as possible.
Buying a house will likely be the most expensive purchase you will make in your life, and with JC Solicitors you can be confident that you are in the safest possible hands. We will never leave you feeling in the dark about how your sale or purchase is proceeding. We will be in regular contact when there is information requiring your attention and will give you regular updates, even if it's to say things are progressing nicely.
Our fixed-fee service means you won't go over your budget, and will hopefully leave you with some funds to make your new house a home.
Our conveyancing team can help with:
Remortgages or further advances
Landlord/tenancy agreements
Transfers of property following relationship breakdown
Gifts of property
New build properties including houses and flats
The council Right to Buy scheme
Auction property sales and purchases
Shared ownership schemes
Buy to Let property sales or purchases
Freehold sale and purchase
All types of leasehold property including houses, flats and maisonettes
How much will my conveyancing cost?
Click here for a conveyancing quote
Click here to view our fixed price conveyancing fees
If you're looking to discuss convencying, please do not hesitate to contact us. We offer a free initial consultation with no obligation. During this initial meeting, we will get to know you whilst familiarising ourselves with your case. From there, we are able to signpost, discuss the services we can provide for you and the steps involved and discuss fees so that you have a clear understanding of what your costs will likely be from the outset.
Please note our free initial appointment is a consultation service where we signpost our services for you. If advice is required, this will be chargeable at the rates discussed in your initial consultation.
Click here to arrange your free initial consultation, or call our Alton office on 01420 544 273 or our Chichester office on 01243 850 860.