Marine and shipping law
With offices at one of the south's premier marinas, we are ideally located to provide legal services to individuals and businesses involved in marine and shipping pursuits.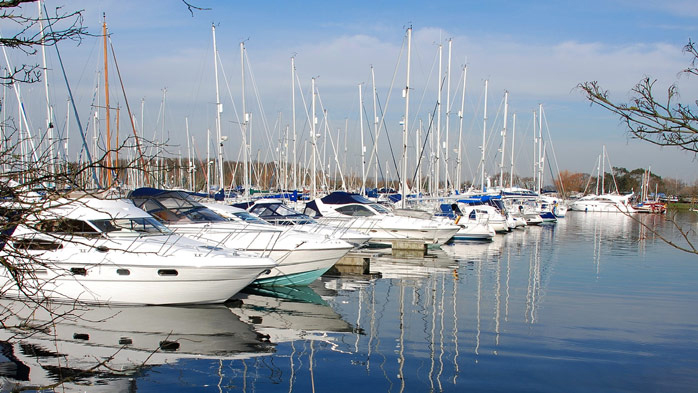 Whether you make your living at sea, or spend your leisure time on water, JC Solicitors offer expert advice and practical solutions when it comes to the legal aspects of life afloat, from our offices at Chichester Marina, West Sussex.
The law relating to activities based at sea is complex and diverse and concerns the movement of ships and other seagoing vessels, charter contracts, ownership and sales, shipping, employment, moorage, marine pollution, property damage, safety and injury and insurance. It brings together many aspects of law (contract, tort, bailment and agency.)
Shipping law
Shipping law is one of the oldest areas of commercial law and deals with the legal aspects of the movement of goods and people by sea.
There are two areas of shipping law 'wet' and 'dry. Wet shipping law typically covers accidents, collisions, loss or damage to freight, salvage, piracy and territorial water issues.
Dry shipping law covers all other legal matters including contracts, charter agreements, construction, insurance (collisions), finance (lending and security) and commissioning and decommissioning of vessels.
Most legal issues arising from both the wet and dry side of shipping law are contract and tort laws. Whilst the shipping industry is by its nature international, English law is the legal system of choice.
Marine law
Through specialist consultant advisors can also advise on the sale and purchase of yachts and motor vessels, the preparation of partnership agreements for joint ownership and on insurance claims.
JC Solicitor's marine law area of expertise includes:
Collisions
Charter issues
Bill of lading disputes and demurrage claims
Breach of contract
Negligence
Personal injury & fatal accident claims
Non-contentious matters
Cargo claims
Ship construction and building disputes
Bunker quality disputes
Hull & machinery damage claims
Groundings and unsafe port claims
Letters of Credit and Bills of Exchange
Damage to fixed and floating objects
Defence claims
Salvage and towage
Ship building & repair
Surveyors' negligence
Contractual disputes
Title disputes
Outflagging, ownership vehicles and registration issues
VAT procedures and disputes
To book a free initial consultation on any marine related issue, pop into our office at Chichester marina, call 01243 850860 or email chichester@jcsolicitors.com