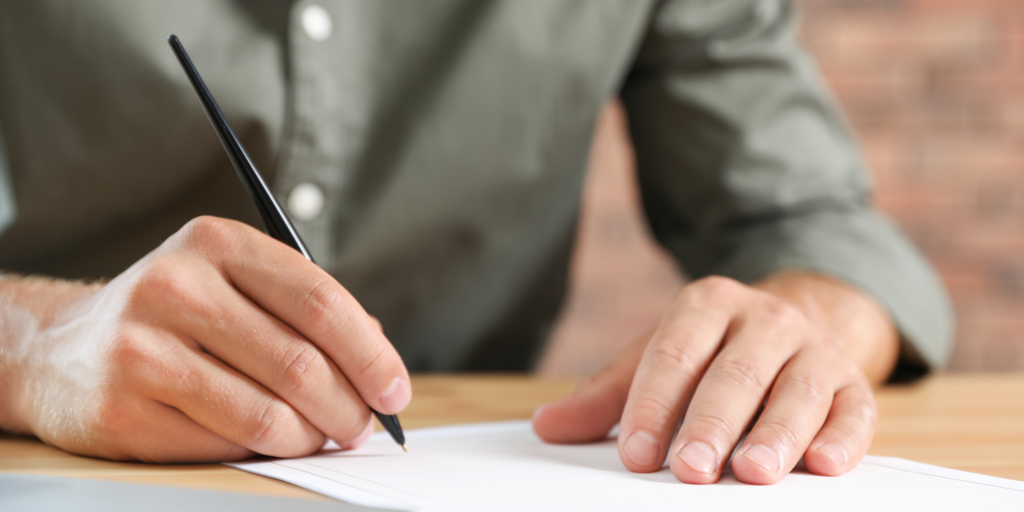 Download Our Will questionnaire (Word format) Download Our Will questionnaire (PDF format)
Making a Will is simple at JC Solicitors with our straightforward, hassle free, value for money service. Whatever you want to leave to the people you love, you can rest assured that your wishes will be fulfilled. What's more, we care about what you want, that's why we will pay careful attention to the detail so that you have a Will that reflects you and your wishes. If you have already had a Will drawn up, we also offer a free review service to ensure your will is still current and has not become invalid, for example through marriage, death or divorce, or a change in your financial situation.
The first step is to complete our Will questionnaire, which you can either complete online, or print off and post back to us (we can also send you a paper copy if required). Based on the information you provide in the questionnaire we will prepare a draft Will based for your approval. Alternatively, once you have completed your questionnaire you can make an appointment with one of our solicitors, to discuss your needs face to face. All initial consultations are free of charge.
Once you are happy that your Will reflects your wishes and give us your Will approval, you can then either come in to the office to sign the engrossed version or we can send your Will to you in the post for execution at home. A simple, stress-free process.
Some common misconceptions about making a will
Making a Will does NOT hasten your death in any way
It is NOT too expensive
Your assets are NOT too insignificant. You probably have more than what you think –  home, car, jewellery, paintings, sentimental items
You CANNOT take your possessions or your debts with you
If you die without a will you die intestate. This means:
You have no control whatsoever over who will get what
If you are married everything you own will NOT automatically go to your spouse. Complex rules of intestacy will apply
If you are unmarried your partner will receive nothing
The court will decide who will care for your children
It is never too early to make a Will. Take control now and ensure it is not too late.
How much will my Will cost?
If you're looking to discuss drafting a Will, please do not hesitate to contact us. We offer a free initial consultation with no obligation. During this initial meeting, we will get to know you whilst familiarising ourselves with your case. From there, we are able to signpost, discuss the services we can provide for you and the steps involved and discuss fees so that you have a clear understanding of what your costs will likely be from the outset.
Please note our free initial appointment is a consultation service where we signpost our services for you. If advice is required, this will be chargeable at the rates discussed in your initial consultation.
A standard Will costs £250.00+VAT for one Will and £395.00+VAT for two standard mirror Wills. This is where everything is left to one another and then onto substitute beneficiaries. If there are more than 4 beneficiaries or legacies, foreign property, complicated family arrangements, or high net worth estates, these are non-standard Wills and we will provided a fixed price quote at our initial meeting.
Click here to arrange your free initial consultation, or call our Alton office on 01420 544 273 or our Chichester office on 01243 850 860.